I'm interested in joining the ACMLA, but first, I'd like to know why I should join?
Joining is fast, and easy. Here are a few reasons why you should join the ACMLA TODAY!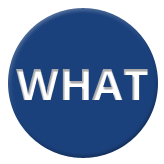 IS THE ACMLA?
The Arizona Commercial Mortgage Lenders Association was created to increase the professionalism of commercial mortgage lenders through education and awareness of local, national industry trends, and legislative issues.
Read the Bylaws HERE
JOINS THE ACMLA?
Members of the ACMLA include Banks, Mortgage Bankers and Lenders, Private Lenders, Mortgage Brokers, just to new a few. Among our associate members, you'll also find lawyers, title companies, and appraisers. Our network gives you a full range of industry connections.
Meet the Members HERE
DOES THE ACMLA MEET?
Once a month, we hold a member meeting where you'll hear from credible speakers, industry leaders, and peer members. You'll also be welcome at our Bi-Annual ACMLA Socials, which can include a day on the golf course, or an evening of food and drinks.
See The Meetings HERE
What are my annual dues, and what do they cover?
Your annual dues are currently $450 per year and they cover your entry to each of the once a month meetings for 9 months (September-May), access to both Bi Annual Socials, and gives you access to a wealth of knowledge regarding the commercial mortgage lending industry in Arizona. If you have other members of your firm or company that would like to join as well, we offer a discounted rate of $400 per year for each additional member that signs up with you. Click here to register online or download the pdf version by clicking the button below: